Best Road Trip Stop-Offs on the Aberdeenshire Coastal Trail
Immortalised in centuries of songs and poems, Scotland's countryside is one of the most breathtaking you'll ever see, and many people choose to head out and explore it on an adventurous road trip each year.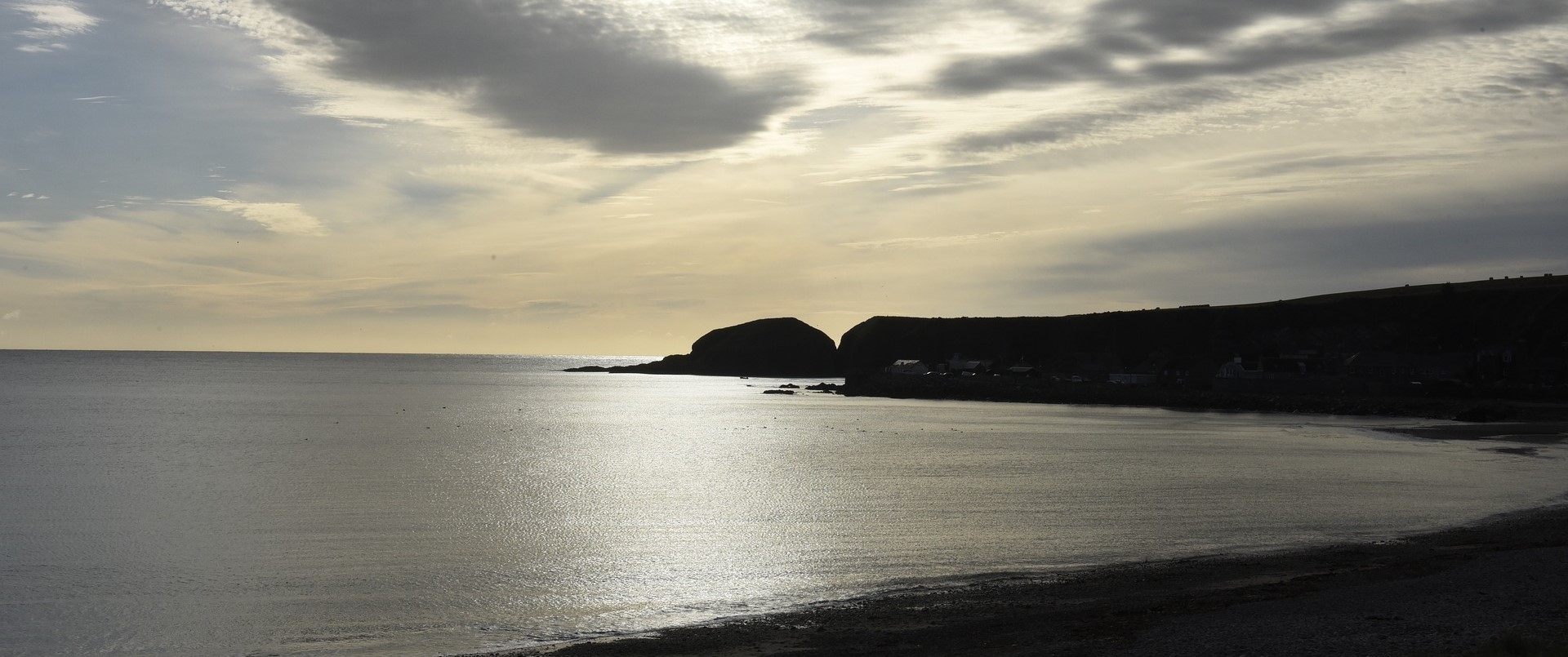 This might make it a little surprising, then, that the Aberdeenshire Coastal Trail is not very well known. In this post we'll run through some of the best stop-offs along this astounding route.
Key Facts
Distance:         165 miles
Time to allow:  Three to five days
Landscapes:    Coastal, beaches and cliffs
Essentials:       Rental car, emergency numbers, map, GPS, car hire excess insurance
St Cyrus Nature Reserve
Home to more than 300 species of plants and a huge variety of animals, this national nature reserve offers a lot to take in. To get the most out of it, the best advice is to start at the visitor centre and ask for their recommendations. There's information online you can consult before you come out as well, of course, but onsite staff are your best bet for tips that take account of weather and season.
Look Out For: Whales, which can sometimes be spotted in the waters off the reserve.
Dunnottar Castle
When you think of Scottish countryside, most likely one of the first images that comes to mind is an imposing castle high on a windswept cliff. If so, the Aberdeenshire Coastal Trail doesn't disappoint.
The route takes you past Dunnottar Castle – one of the most iconic in the whole country, and star of a thousand photos by tourists and professionals. There's a bit of a climb to get to it, but once you do you're rewarded with the chance to explore the former home of the powerful Marischal family – and the perfect chance to take in some history.
Top Tip: Plan around the weather as much as possible, as the castle closes to visitors when it's too windy or wet.
Buchan Ness Lighthouse
The rugged, jagged coastline of the country means there's some disagreement over which is Scotland's easternmost point. But Buchan Ness has one heck of a claim to that title, perched atop a headland jutting out past the small village of Boddam. Its classic red-and-white-striped lighthouse is perfect for photos and it's well worth heading up to it to see the converted keepers' cottages that now act as holiday homes – and to experience the sense of exhilaration you feel standing on the edge of the ocean.
Stonehaven
Of course, it's always nice to break up all that natural beauty and isolated attractions with something a bit more social and luckily the trail takes you past the pretty harbour town of Stonehaven.
This lovely place is the perfect place to grab a bite of food and something to drink. The town is small enough that you can just wander around and find somewhere, but don't worry if you find yourself tight for time because its popularity with visitors means it has a healthy online presence, so it's never too hard to find a good place. Once you're done, you can enjoy a leisurely stroll along the picturesque waterfront.
Planning Ahead: The Importance of Car Hire Excess Insurance
For a long road trip like this you need to make sure you're covered for every eventuality. After all, the last thing you want is to have your holiday ruined by some nasty unexpected costs. For this reason, even before you've chosen your rental car, it's a great tip to invest in car hire excess insurance. Having this peace of mind and extra level of cover will allow you drive the trail at leisure without worrying about your wallet.
If this article has gotten you excited to explore Scotland's countryside by car, why not research your route and get planning now? You'll be glad you did! Get in touch with us to organise your excess cover.