Explore Iceland on the Road and Don't Miss these Top Spots
Iceland is one of the most beautiful countries you'll ever visit, boasting a unique mix of vast ice fields, active volcanoes, open countryside and more. And there's no better way to see it than a road trip. Read on to learn why this could be perfect for your next big adventure...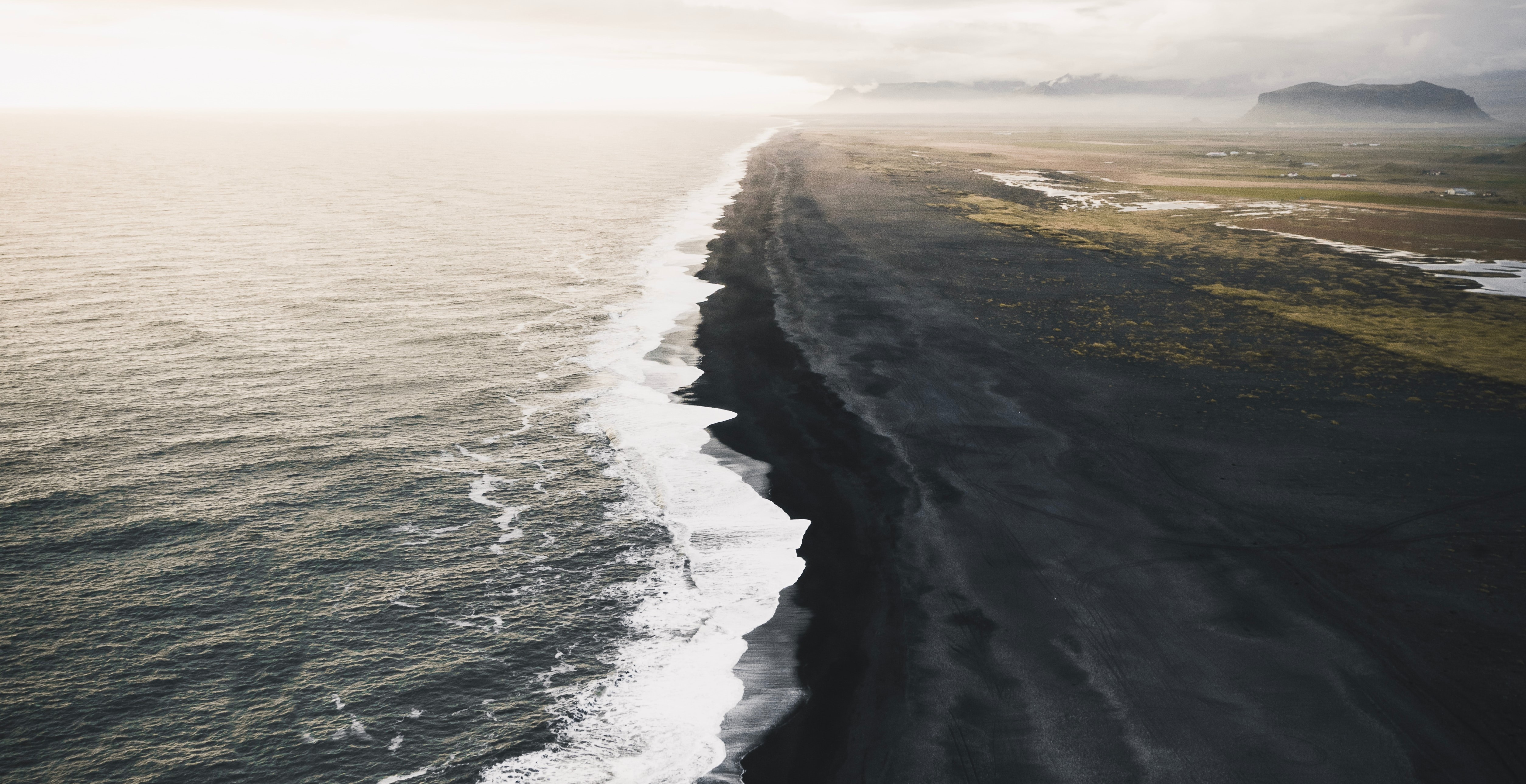 The Iceland Ring Road
While this post isn't designed to be used as an itinerary, each of the attractions listed can be seen on the iconic Ring Road route. There's much more to see and do, though, and what sort of trip you plan will depend on how long you're comfortable driving, how much time you have to spend there, and so on.
With all that said, it's well worth seeking out these sites if you can.
Seljalandsfoss Waterfall
Our first recommended stop gives you the first of many great photo opportunities. Surrounded by a rugged, rocky landscape, these falls bring rushing water cascading down from 200 feet up. You can even get up very close and personal if you follow the small hiking trail that takes you behind the falls.
Top Tip: Get here at sunrise for some truly unforgettable views.
Reynisfjara Black Sand Beach
You might not expect to spend much time on a beach while road tripping around Iceland, and usually you'd be right – but this place is very special. Created when hot flowing lava mixed with seawater, the rugged rock formations and basalt columns have earned Reynisfjara accolades as one of the most beautiful black-sand beaches in the world.
Crystal Caves
This is definitely one trip you need to make sure you bring a good camera, as this is another stunning sight you're unlikely to see anywhere else in the world. Formed by meltwater running off the Vatnajökull glacier, the intricate ice tunnels of the Crystal Caves reflect and refract the sun's light to produce an otherworldly, kaleidoscopic effect. It's nothing short of breathtaking.
Remember: You can only visit the Crystal Caves in winter, and you'll need a guide to show you around safely.
Hot Springs
One of the best-known of Iceland's geographic features is its large number of hot springs. There are many great sites, but the Námafjall Hverir geothermal area is one of the best. Close to the astounding Myvatn Lake, it offers a wonderful opportunity to get close to the steaming and bubbling geysers.
Don't Miss: the boiling pits of blue mud.
Exotic Animals
Of course, it's not all rock formations and waterfalls. Iceland is also home to a huge variety of animals and, if you're lucky, you'll get to see many of them on your trip.
From June to October, watch out for several species of whale in the waters off fjords, including:
Humpback
Minke
Bottlenose
Back on land, meanwhile, you can see entire herds of reindeer roaming free – a true festive treat.
The Northern Lights
Finally, we come to the most unmissable item on the list: the Northern Lights. Just as with whale watching, there's no guarantee you'll see them, but you'll never forget it if you do.
There are plenty of guides that are trained to take you to the best places (at the optimal times) to see the lights, and one of the great benefits of a road trip is that you can travel to multiple locations on the hunt. Make sure to scan the skies as you drive – you never know when you might catch a glimpse.
Before You Go: Don't Forget Your Car Hire Insurance
There are many things to keep in mind when planning a road trip and perhaps one of the most important is the issue of car hire excess insurance. While it might seem like an extra cost you don't need on top of the rental charges, car hire excess insurance can not only save you a whole lot of money in the event of an incident, just as importantly, it offers you total and utter peace of mind.
If this post has piqued your interest in Iceland, why not start planning your road trip today? Get in touch with our expert team for more information about our affordable and comprehensive policies.