Explore the Gorges du Verdon on a French Road Trip
A road trip can be one of the best ways to explore a new location. The independence and security that come with car hire, excess insurance and other coverage ensure you really get the most out of your holiday.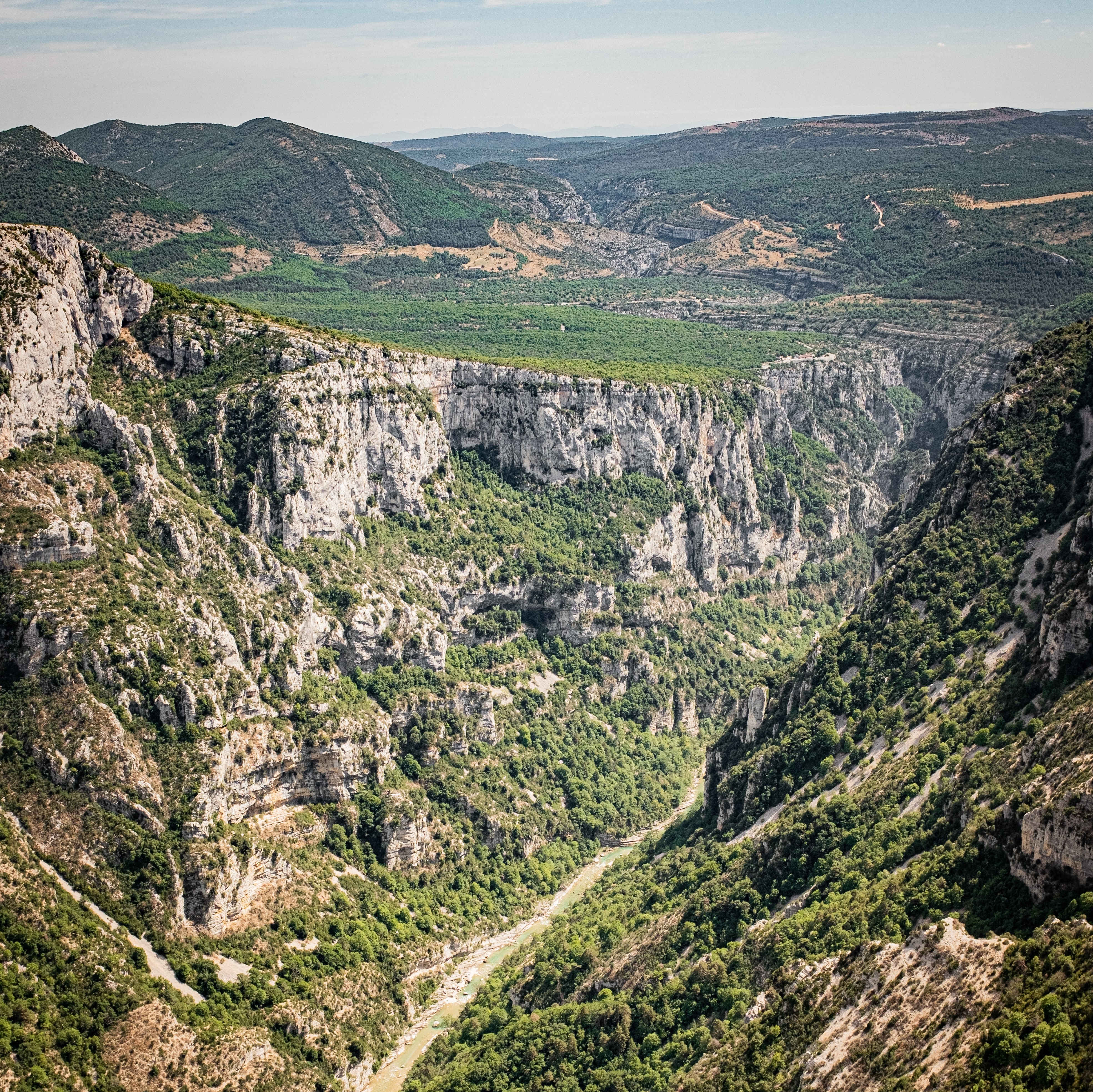 With that in mind, read on for some of the best things to see and do in one of our favourite areas, the gorgeous Gorges du Verdon.
The Area
Tranquil, relaxing and visually stunning, the Gorges du Verdon is the perfect destination at any time of year. For best results, though, come in the spring or summer to see the lush greenery and beautiful wildlife in all their glory.
Fun Fact: One of Europe's largest canyons, the gorge is sometimes known as the Grand Canyon du Verdon.
Activities
With rugged, rocky landscape carved out by a fast-flowing river, this part of south-eastern France is the perfect place to get out of the car and explore.
On Land
A range of hiking trails are available to explore, including the famous Sentier Imbut and Sentier Martel, which reward your hard work with beautiful views you'd never access otherwise. Just remember to bring water and good hiking shoes!
On the Water
If you need to cool off, you can relax on sandy beaches at the artificial Lake de Sainte-Croix, or drop in for a swim. For thrill seekers, meanwhile, there's white-water rafting at several spots along the river.
Day Trips
Though it's far from crowded, Gorges du Verdon boasts many different small towns and villages, as well as being near to some larger centres.
Castellane
A little over an hour's drive away, this quaint, quirky village is notable for its beautiful balconies and secluded streets. The star attraction, though, is the views available from the Roc, just a short climb up from the town.
The French Riviera
Though it's only slightly further out, the riviera can feel like a world away – it's hard to believe you can get to all these places in less than two hours! Whether you want the hustle and bustle of Marseilles, which is 140km away, or the glitz and glamour of Cannes (110km) or St Tropez (92km), there's sure to be something worth seeing. You can also use the opportunity to eat some great food, swim in the sea – and maybe even spot some celebrities.
Road Trips
Finally, this guide to a Gorges du Verdon road trip wouldn't be complete if we didn't sum up some of the best routes to drive and see the sights. The complete 100km loop around the area will take a full day to complete, and won't leave too much time to stop off.
You're better off picking an area to explore and taking a few days to cover the whole gorge. The roads here are helpfully split into north and south rings. The first starts at river droite and runs clockwise around the loop, while the second begins at river gauche and runs anticlockwise. Keep your eye out for great views and mark the most interesting spots on your map before you set out – you're definitely rewarded for taking your time!
Some of the best views can be found at:
Balcons de la Mescla
Coll d'Illoire
Pont du Galetas
Before You Go
Road trips are a fun and unique way to travel, but as with any holiday you need to make sure you're covered before you leave. While it might cost a little extra, car hire excess insurance can give you peace of mind in case anything goes wrong.
We hope you found this article interesting and informative. If so, why not look up some of our options for car hire excess insurance and more now? Get in touch to find out more.