How to Keep the Kids Happy on a Long Car Journey
Many keen travellers are put off the idea of long car journeys once children are in the equation, but this doesn't have to be the case. Though little ones can be challenging when they have to spend a prolonged amount of time in a car seat, there are plenty of ways to deal with (and even avoid) the whinging and whining.
In this post we'll talk about some of our top tips for travelling with children in the car, so whether you're planning a camping trip or just fancy a beach day, you'll be prepared for even the most terrible of tantrums.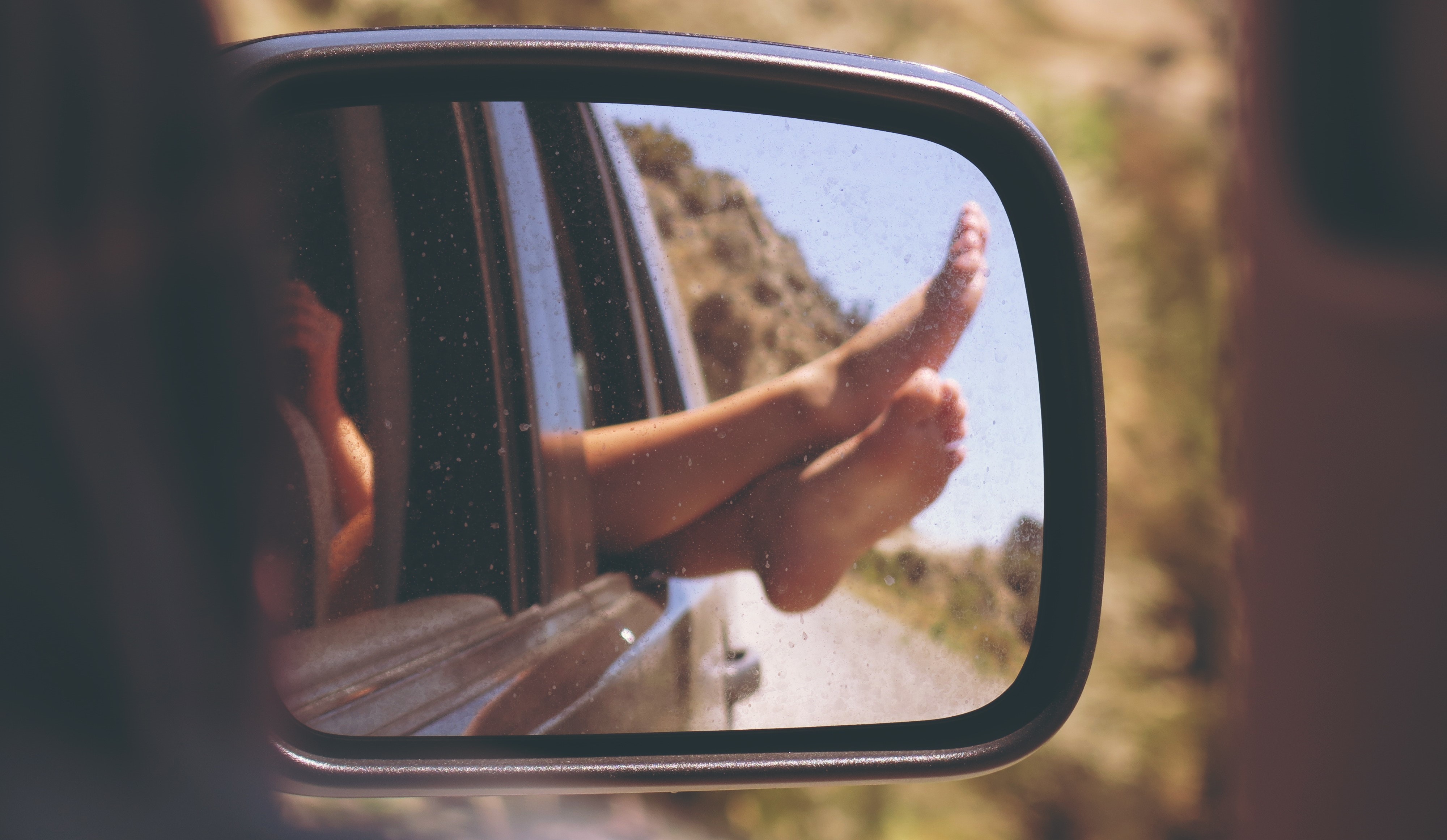 Make Time Fly with a White Lie
If you've been in your rental vehicle for longer than ten minutes, chances are you'll soon be bombarded with a flurry of questions somewhere along the lines of 'Are we there yet?' While some parents might respond truthfully, it can often work in your favour if you sugar coat the fact that you won't be there for another two and a half hours. Vague time frames such as 'soon' and 'in a bit' work wonderfully.
Keep Yourselves in Good Spirits
In order to keep the children happy, it's important to keep things amicable between the adults, too. One of the most effective ways to achieve this is to make sure you have a sat nav – nobody wants their partner trying to control the vehicle from the passenger seat. You may also have to compromise when it comes to radio stations, but just remember to switch over on the return journey (The Archers on the way there, football commentary on the way back). If you start to bicker, your children will notice and become equally agitated. Keep things harmonious from the get go and you're sure to have a much more pleasant journey.
Top Tip: Make sure you're both equally clued up on the ins and outs of your rental agreement to avoid any surprise fees. A hefty fine would no doubt result in bubbling tension between the adults.
Tempt Them with Treats
This may be one of the most effective ways to keep your children occupied during your journey. Not only will you have a way to bribe them into behaving, but you'll also be able to enjoy the silence than ensues (albeit short-lived) while their mouths are full of Haribo. Having tasty snacks in the car will also make the journey a little more exciting for the kids, which will hopefully give them more of an incentive to be good.
Use Your Imagination
As a parent, you probably know of a few classic games such as I-Spy, Count the Red Cars and, of course, the very popular Who Can Be Silent for the Longest? However fun and time-consuming these games might appear to you, often the kids are less enthusiastic and want to play something more interesting. To compromise, all you'll have to do is put a new twist on your old classics. For example, try I Can't Spy – this has the potential to entertain determined children for much longer than the original game would, since your object could be almost anything!
Give in and Plug in
Even if you call yourself a technophobe, you can't deny the expert parenting skills of an iPad. Nowadays, adults are relying on technology more than ever to entertain their youngsters, be that on a long-haul flight or even in a restaurant. Though you might not want your kids glued to a screen for the entire journey, an iPad, tablet or portable DVD player work wonders as a last resort.
Top Tip: Though you might have forked out for the latest gadgets to keep your children happy, you can easily avoid burning a hole in your pocket when it comes to car hire excess insurance policies.
If you're hiring a vehicle for your family adventure, be sure to purchase car hire excess insurance from LowerHire. Leave the fine print with us – we'll save you time, money and stress, allowing you to focus on keeping the kids happy throughout your journey.