Taking Great Holiday Snaps On and Off the Road
We all love taking fun photos to document our favourite memories during trips away, but sometimes it can be difficult to get that perfect snap – like when you're in a moving vehicle, for example. Luckily, we've got you covered (just like we have you covered with our car rental excess insurance!): here are some top tips and tricks for taking great travel photos, even when you're on the road.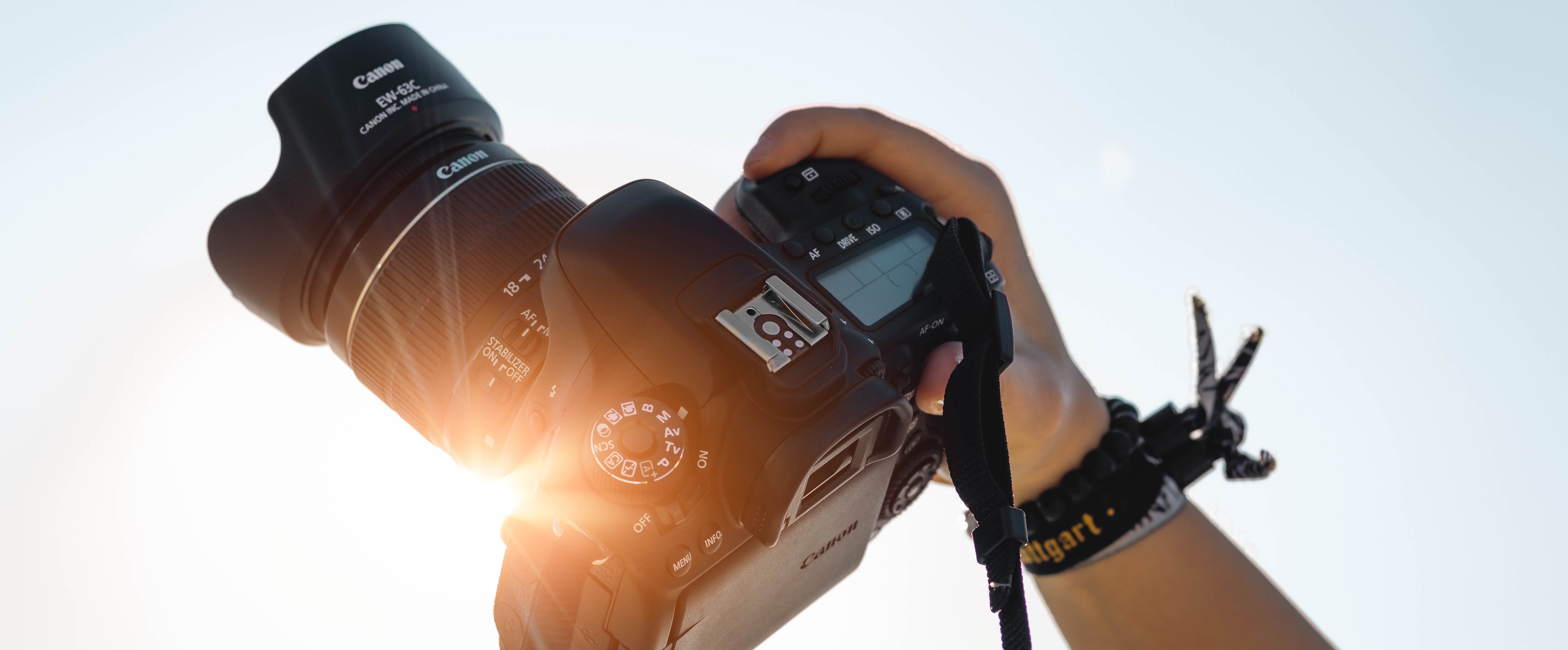 Know Your Camera
No matter what equipment you plan on using for your photography, whether it's your trusty iPhone or the latest professional camera, you should know how it works. Take a look at some of the more technical functions of your device and practise before you go so you'll know just how to capture that perfect shot when the moment arises.
Be Open to Spontaneity
Some of the most stunning photographs are unplanned. The best way to anticipate exciting photo-worthy moments are to always keep your camera with you, charged and ready to go for any given opportunity.
Research
Taking great photos starts before you arrive at your destination, especially if you're travelling somewhere new. Looking up some of the area's important cultural icons, learning the regional history or any local customs will give you an inside look into your destination before you even arrive.
Make sure you practise a few phrases in the local language if you need to ask anyone to take a portrait while you're there, too. Not only does researching ahead of time give you a better idea of where you're going and what kind of photos you can take, but it makes you a more considerate and thoughtful visitor.
Photography Basics: Framing and Composition
There's a lot to be said about spontaneity when it comes to taking perfect travel photos, but knowing the basics of photography is just as important. Framing involves considering the geometry of what you'll be photographing – be it a portrait or a landscape shot – while composition looks at where you'll be drawing the audience's attention. Putting some thought into how you'll take the photo matters just as much as the subject of the photo.
Photographs from Your Vehicle
Once you have your photography basics covered, you can move onto something more challenging – like snapping that perfect photo while in a moving car. Here are some important things to consider when taking photos on the road.
Planning Ahead: Just like researching prior to your trip, think ahead to plan out your photos. What will the lighting be like? How will you frame your shots? And, are there any things that might get in the way of your subject, like annoying power lines along the side of the road? Don't be afraid to take several snaps to get that perfect picture.
Check the Exposure: Here's where your photography know-how will be put to the test. Moving vehicles provide a unique challenge for photographers, and you'll need to have a quick shutter speed to capture your scene, a large field of depth to snap your entire background in sharp detail and an ISO that brings it all together. Many of these settings will depend on what kind of equipment you use and what you'll be photographing, so go ahead and experiment with the settings!
Open Your Window: Dirty car windows can ruin a perfect photo opportunity, so when you can, go ahead and roll down that window to prevent anything getting in the way of your shot. If it's not possible to open your window while the car is in motion, try a polarising filter or use the viewfinder to stop reflections from becoming the subject of your picture.
Before You Go
Don't forget that as you prepare your photography skills for your next trip away, having car rental excess insurance is just as important as knowing how to adjust your camera's aperture. Car rental excess insurance is essential when hiring a vehicle, since it will keep you safe from excess fees in case anything should happen to your vehicle.
With your car rental excess insurance and photography know-how ready to go, you'll be all set for taking some great travel shots during your next trip – even when you're in a moving vehicle. Contact us and we'll get you sorted for your next trip.