The New Age: Top Road Trip Apps
These days, heading off on a road trip isn't what it used to be – and we mean that in the best possible way! The days of having to take a library of paper maps to plan your route and keep you on the right track are over, and with the rise of the Internet age, getting from A to B via as many Cs as you like has become a whole lot easier. The very handy side note is that if you're looking for ways to save money along the way, there's an app for that too! 
There are now countless tools available to help you plan and execute your much-anticipated road trip. Whether it's a couple of days' jaunt along Highway 1 through Big Sur, a two-week epic through the Australian Outback, or a leisurely pootle around Bordeaux, these apps have the ability to enhance your experience and, best of all, save you money.
Keep reading to find out all about our favourite apps, but if you want to know the ultimate money saving road trip accessory, get in touch with us at LowerHire to have a chat about all the reasons for getting car excess insurance.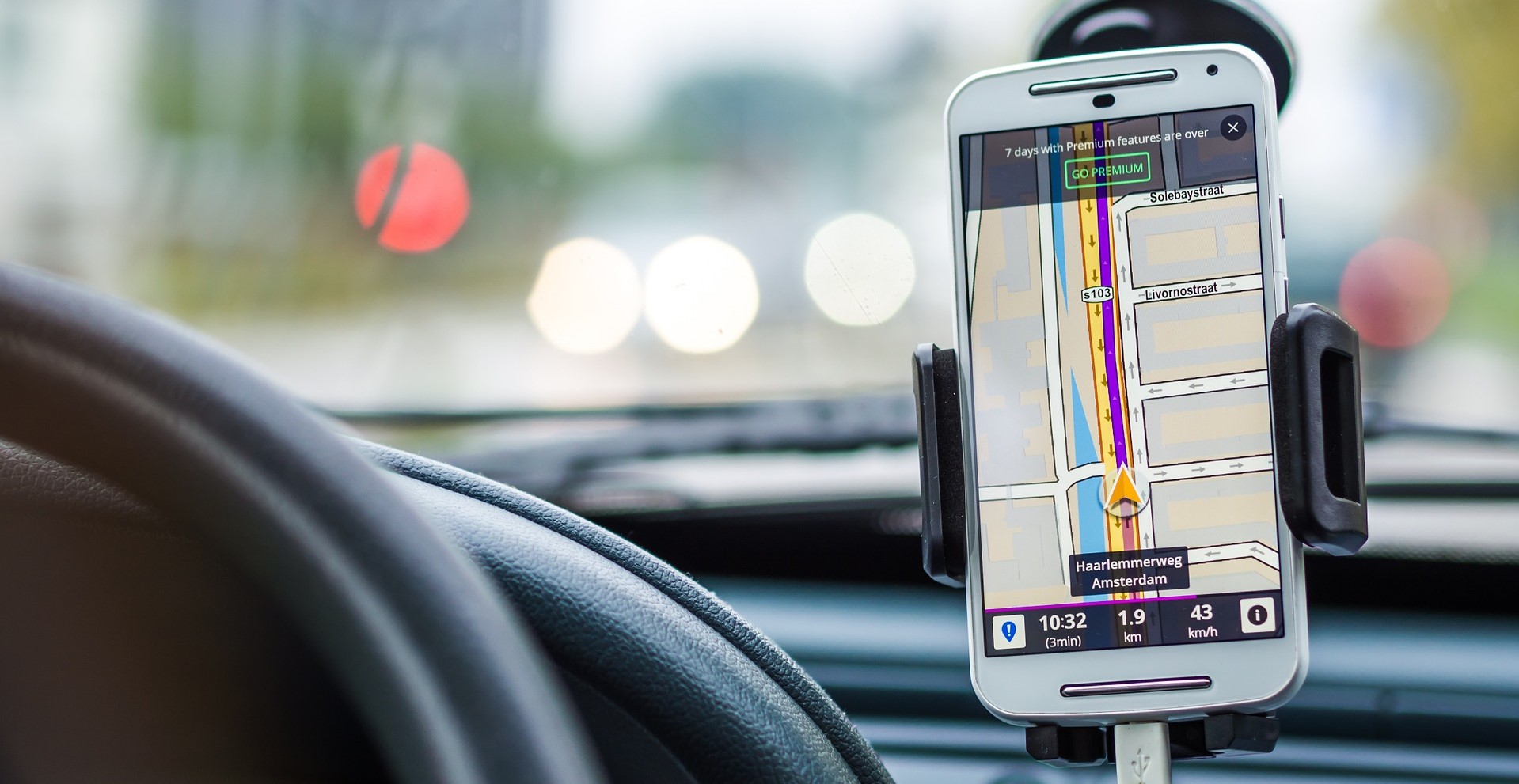 Roadtrippers
Is there anything better than a product that gives you exactly what it says on the tin? Roadtrippers is the go-to place for anyone who's looking for adventure – or just not looking to get lost. Available for both iOS and Android, the app is jam-packed with information about literally millions of places around the world, giving you fingertip access to routes, accommodation and, well everything else you might not even have known you wanted. Tiny, out-of-the-way café in Cornwall? Tick. The Big Banana in Coffs Harbour (yes, it's a thing)? Tick. You'll save loads of money not aimlessly driving around wasting time and petrol looking for the attractions of an area, and what's even better is that you can share your route with other travellers so they can offer personal tips.
GasBuddy
If you're planning an epic USA road trip, GasBuddy is an absolute no-brainer for the budget. The app allows you to source the cheapest fuel all over the country and, because it's community-driven, it means that the information is constantly updated. As well as alerting you to the best fuel prices, you can apply filters if you're looking for a specific service for your pit stop, like a car wash, showers or café. You can upgrade with GasBuddy Pay and you'll save even more when you fill the tank.
Packpoint
This fabulous app will never let you forget a thing – which has the potential to save you a bundle on un-budgeted-for extras that you need to replace because you left your towels, washing power, going out clothes, insert-anything-you like-here, back at home. However, the true genius is that it will actually tell you what you need to pack based on the location, length of your trip and the weather. Basically your mother in the palm of your hand…what's not to love?
OpenTable
Question: what's the quickest way to waste money? Answer: pull up in a strange place and just head to the closest café or restaurant because you've been driving all day and you're about to start gnawing on your own arm to stave off the hunger pangs. That's why we love OpenTable, an app that allows you to see what food options are on offer in the area, make reservations and even see what other people are saying about them. This one has a very good reputation so the personalised recommendations can be considered reliable and up to date.
Hotel Tonight
If you're looking for a hotel, 'tonight', this is a good one to have downloaded on your smartphone because it specialises in last minute deals and allows you to make a very easy booking there and then. It's particularly useful for those unexpected stops when you might not be able to get quite as far as you thought you would, and you roll into a strange city with no plans in place.
Google Trips
You wouldn't expect Google to do things by halves and this is one of the most popular and user-friendly travel apps out there. It can help with your budgeting when you're planning a road trip by displaying all the information about your car rental, accommodation and even restaurant bookings in one place. It gives you the ability to check in with yourself as you're going to see that you're staying on budget and it's also a good way to remind yourself of the fun coming up in the next destination along the road…
LowerHire Helps Save Money Too
While we heartily recommend each of the apps above (and there are plenty more), there is also another way to save money when you rent a car, which is to ensure you purchase car rental excess insurance. Our comprehensive single trip or annual policies mean that when you rent a car, you can head off onto the open road without a care in the world – anywhere in the world. Plus, if you give us a call at LowerHire and talk to one of our friendly experts, it's even easier than downloading an app… we'll do all the work for you!