Top Tips for Driving Abroad for the First Time
Hiring a car while travelling abroad gives you many things, such as freedom and boot space, but one thing it shouldn't give you is anxiety. If you're worried about driving in a foreign country, don't be! These five simple tips will put your mind at rest.
If you've never driven abroad before, it can seem daunting – but it needn't be. We've compiled a list of tips and tricks to help ease your worries so you can focus on what really matters: your holiday.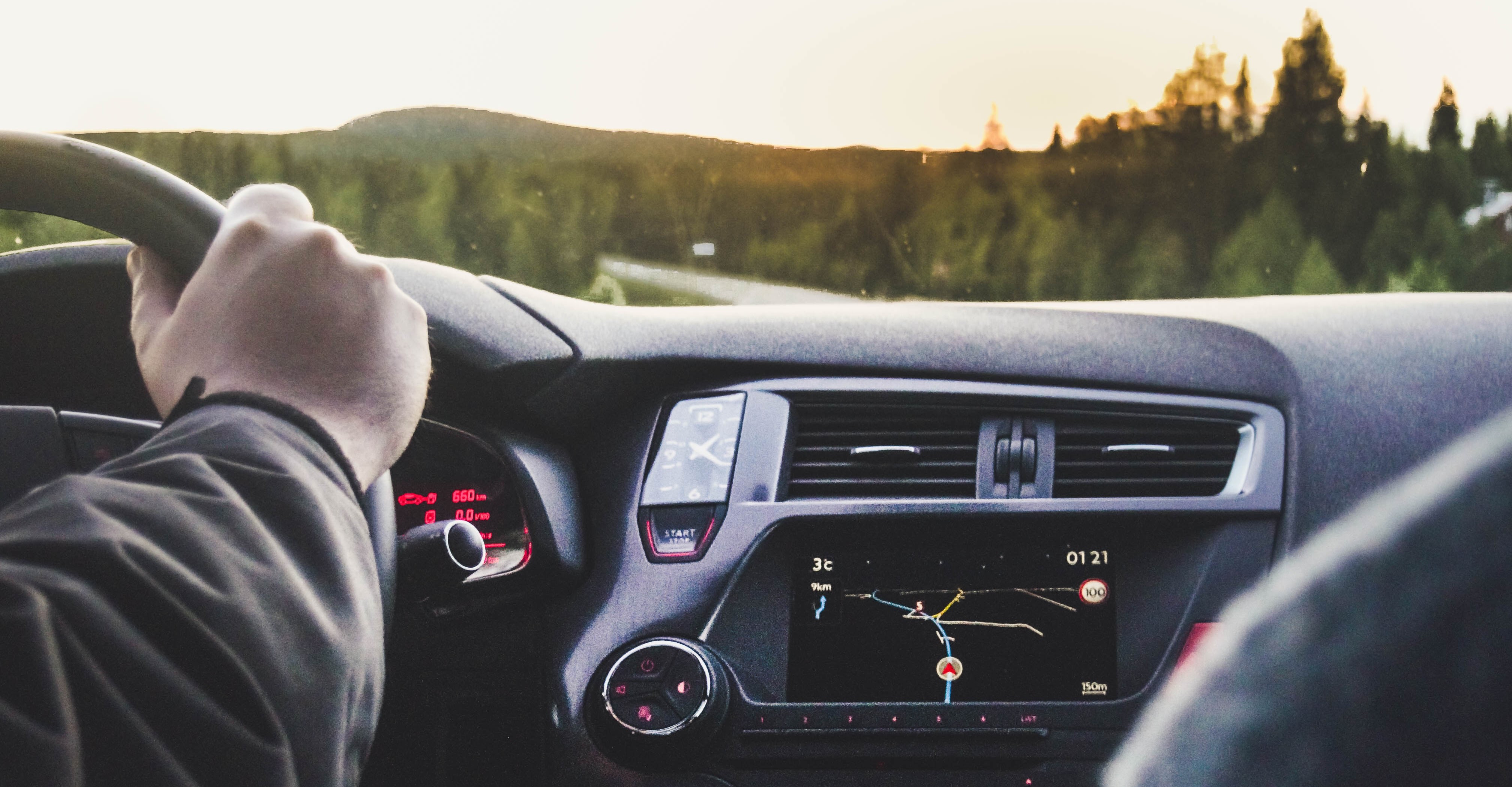 Know Before You Go
Part of the joys of travelling abroad is experiencing different customs and cultures around the world. However, as fascinating as that may be when you're sampling local foods or attending foreign festivals, it can potentially be cause for alarm when it comes to laws – specifically driving laws. Luckily, the solution is simple: get clued in by doing some research before you ever set tyre over the border. Make sure you know:
What side of the road you should be driving on
Car seat regulations
What (if any) documents or equipment you need to have in the vehicle
The speed limit (and if it's in miles or kilometres)
It's also important to remember that foreign driving habits may be different from what you'll be used to in the UK. For example, people may be more aggressive behind the wheel – don't let that intimidate you (and definitely don't respond to any offensive gestures). If you begin to feel overwhelmed or flustered, it can be helpful to go into the slow lane or even pull over to the side of the road if you're able. Giving yourself a bit of time to regain your composure will help you maintain focus and stay safe.
Bigger Isn't Always Better
Choosing a smaller car will make parking and manoeuvring simple, so if you don't need a lot of space, consider hiring an 'economy' or 'mini' vehicle. If you do need room for your luggage or other passengers, just ask your rental company for the smallest vehicle that fits all of your needs.
Easy Does It
Since driving on foreign roads can be anxiety inducing, you need to make things as simple as possible. Start easy and stay in the slow lane until you feel comfortable going slightly faster – there's absolutely nothing wrong with sticking to your own pace.
Consider equipping your hire car with a GPS. You can buy your own or ask your rental company to provide one. With that technology at your fingertips you won't have to worry about getting lost in an unfamiliar country.
Many people also opt to hire an automatic vehicle (even if they normally prefer to drive manuals), as they tend to be easier to drive. You won't have to worry about stalling, changing gears or working the clutch – you can put all your attention into focusing on the road and your driving (plus you'll be able to give your left leg a break).
Practice Makes Perfect
Before you leave for your holiday, it's a good idea to get accustomed to your car. This includes familiarising yourself with the various controls (such as the indicators, wipers and headlights), the driver's seat (potentially) being on the 'wrong' side and (again, potentially) changing gears with your other hand. If you've never driven an automatic before and have decided to hire one, trying out the vehicle will allow you to get used to it. Consider heading to a quiet car park and practising there.
If you're still feeling a little bit unsure about your abilities behind the wheel, why not tighten them up by booking on to an advanced driving course? You'll learn how to improve your speed, position and control, and react appropriately to road conditions and traffic. If you have the time, completing one of these courses can boost your confidence and help you feel ready to drive abroad.
Insure to Ensure You're Fully Covered
To give yourself the peace of mind you deserve, it's a good idea to invest in car hire excess insurance that covers you while you're abroad. Should something unforeseen happen, such as an accident or damage to your vehicle, you don't want to be up the creek without a paddle – especially if that creek is in an unfamiliar country. Luckily, we offer policies that are simple, easy to understand and affordable, so ensuring you're fully covered is a piece of cake.
Whether you're heading abroad for the road trip of a lifetime or renting a car in the UK, we're here to provide you with excess insurance. For more information on our policies, please get in touch with our expert and dedicated team.