Travel Smoothly: Tips for Ease and Efficiency at the Airport
Airports are undeniably stressful, whether you visit them annually, weekly or somewhere in between. If you've booked your summer getaway and are dreading spending the first few hours of your journey trapped in terminal two with a gaggle of panicky travellers, fear not – because you won't be one of them.
After reading our handy airport travel tips, you'll be breezing through the gates with your hand luggage perfectly packed, your boarding pass at the ready and your transport sorted at the other side – you won't have a care in the world!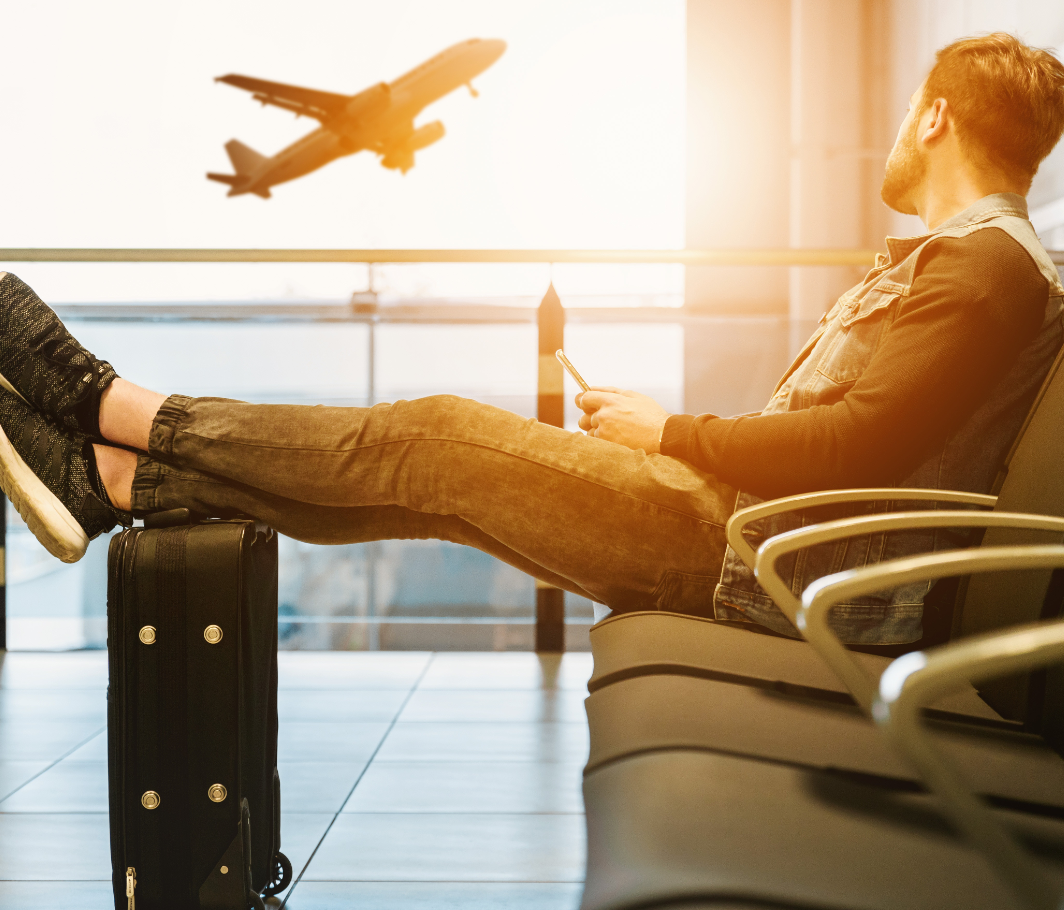 Do Your Research
It's important to read up on a few things before you head off on your adventure, especially since travel regulations are constantly changing. Double check how soon before your flight the airline recommends you arrive, any documentation you might need and what's allowed in your hand luggage. You don't want to be the person who's having to empty their entire backpack to find their forbidden nail clippers.
Check Your Flight Status
To put your mind at ease, you can check your flight status in real time before you leave for the airport. This way you can know for sure that your flight isn't cancelled or delayed, and even if it is, it's better to find out before you leave.
Top Tip: There are numerous mobile apps available that offer this kind of tracking service.
Pack Wisely
When organising your hand luggage, you need to make sure you pack wisely in order to make your airport experience easier. Most items can stay at the bottom of your case or rucksack, but it's wise to put anything you'll need before you board the plane (electronics and small toiletries to take out for scanning, important documents, money, etc.) where it is easily reachable. Holding up the queues isn't going to make you any friends on the journey.
When it comes to hold luggage, it's a good idea to tie a colourful band around the handle of your case. Since so many suitcases look similar (and people are desperate to get out of the airport once the plane lands), it's not uncommon for passengers to pick up the wrong bag – and take it all the way back to their accommodation before realising. Travel smart and avoid this by making your bag recognisable among hundreds of others!
Choose Better Travel Days
This is sometimes easier said than done, particularly for those travelling with kids who will want to choose summer holiday times, but if you can afford to mix it up, you'll have a much less stressful experience. If you don't mind travelling out of peak times, you'll probably find that the roads and airports are slightly less busy – plus your tickets might be cheaper. The same thing goes for time of day; choose the less popular times and you're likely to enjoy your journey more!
Top Tip: Choosing less popular journey times also mean you are less likely to experience delays – you really can't go wrong.
Don't Leave the Prime Spot
Once you've arrived at the airport, had your beautifully packed bags checked and gone through security, you'll be ready to find your gate. The best advice is to find a prime spot and keep it until you're allowed to board the plane! Being closer to the gate means you won't be caught in the mad rush when it comes to boarding time, plus you'll be able to ask the nearby staff members about any flight updates or other queries you have.
Arrange Further Travel
So, you've made it through the stress and boarded the plane – what's next? The only other thing that might be causing you to worry is travel arrangements when you land, so sort these in advance and you can enjoy your journey without this anxiety.
If you're choosing to hire a car for your holiday, this can easily be sorted online weeks (or even months) before you go. It is possible to find relatively cheap car hire rental companies, but to avoid any unexpected costs, purchase our affordable car hire excess insurance. This will make sure you're completely covered for any damage done to the vehicle while it's in your care.
If you'd like to know more about our car hire excess insurance and how it can help make your holiday easy and stress free, head to our website or contact us direct. At LowerHire, we're on your side.