Wonder Down Under: Top Winter Road Trips in Australia
Australia is known for its exciting array of wildlife, the adventurous Outback wilderness and its great coastal landscapes. When it comes to winter, there's truly no better time to head off to explore the Land Down Under!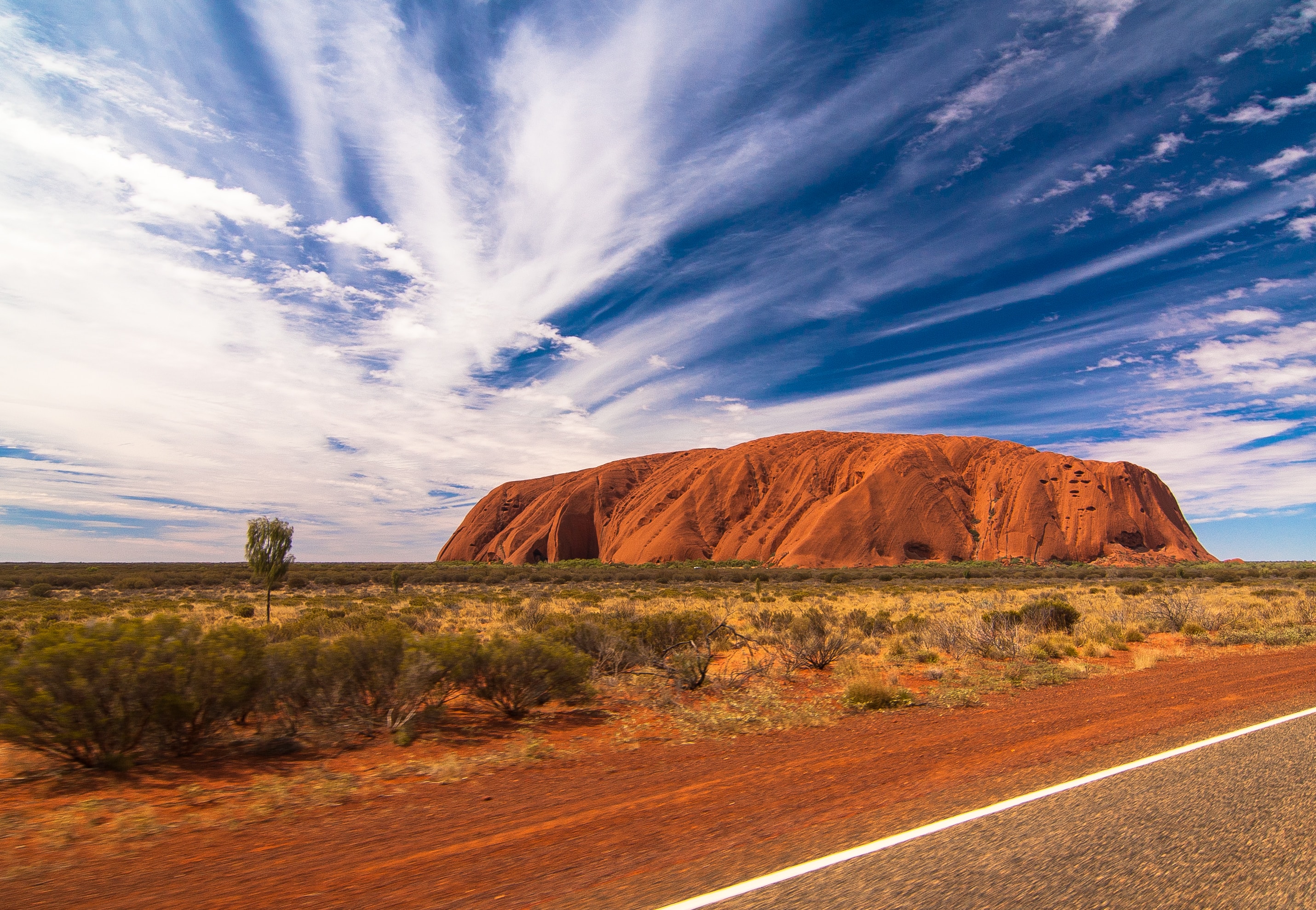 Here are our top picks for an epic road trip through Australia. With a wide variety of terrain, there's plenty to see and doe, no matter where you decide to travel when you go Down Under!
Top Tip: Before you start your outing, check out these tech recommendations for making the most out of the long car journey ahead of you.
Cairns to Cape York (Queensland)
This exhilarating route will take you all the way from the Great Barrier Reef at Cairns to the northern tip of Cape York, over 1,000 kilometres away. This might be the ultimate Australian tour of all, complete with trails through the Daintree rainforest, ancient art and even crocodile sightings!
Be sure to make a stop at Laura, a centre for one of the largest collections of rock art in the world. Some of these artefacts are estimated to be 30,000 years old, so it's definitely worth your while to drive by.
The Blue Mountains (New South Wales)
Located on Australia's east coast, the Blue Mountains are notable for the amazing valleys they carve through the continent's New South Wales region. The perfect wintertime getaway, this area is filled with excellent places to stretch your legs – like the walking trails through the valleys or some historical villages to grab a bite to eat. There are plenty of local shops in the area specialising in delicacies like cider, truffles and pizza baked in stone ovens.
As you head through the mountains, don't miss Echo Point with its fantastic view of stone formation, the Three Sisters.
Launceston to Hobart (Tasmania)
Perhaps Tasmania's most scenic drive, this shorter route will delight visitors as you travel up the Midland Highway and discover historic towns like Oatlands, Campbell Town and Longford. When you're not learning more about Australia's interesting convict history, Tasmania is also famous for its mouth-watering seafood, wine and cheeses, plus beautiful beaches and chances to see some of the most unique wildlife in the world.
Great Ocean Road (Victoria)
We saved the best for last with the Great Ocean Road. No list of travels through Australia is complete without this legendary route – and for good reason. This stunning trip across Victoria's southern coast is sure to be one for the memory books. Spotted with shipwrecks, craggy cliffside views and the legendary rock formation the Twelve Apostles, you can't go wrong with a trip along this ocean road.
Before You Go
Nothing can ruin a trip faster than an accident while out on the road. Protect yourself and your wallet by purchasing car hire excess insurance before you get behind the wheel. Sometimes accidents happen, but thankfully, car hire excess insurance is there to save you the hassle of paying hefty fees should anything happen to your hire. Better safe than sorry, after all!
Now that you've got your itinerary, you're ready to head out for the open road. Don't forget to pack your camera! Contact us to find out more about our affordable excess policies.